Look what Apes found! :D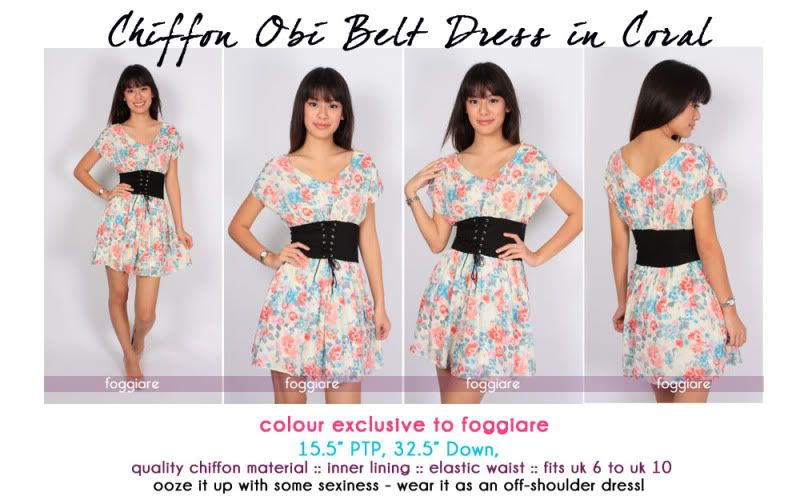 Pretty? I find the Obi belt extremely cute. I like the color, feels so summer-ish. Mailed the owner and I'm making it mine! *cues evil laugh* It just hard to resist pretty summer dresses. One of the many reasons why I love living in Singapore. You can wear Summer dresses all year long without looking silly!
To get yours, visit
foggiare.livejournal.com
Apparently, they also have a shop front at
Square 2 (New Extension), #02-73
!
2 - 4 Dec To-Do List
Shopping list for BKK

(Done, just need to make sure I'm not missing anything)



Pack my luggage by tomorrow night

Thread my eyebrows tomorrow

Stop shopping from now till I step foot on BKK

(yes yes, that dress is my last!)



Pack my room

(haha? you should look at the state of it now)



Clear my bowels

Get a thailand sim card?

Make reservation @ Supperclub & Pitstop
Sleep Early

Luggage packing list
HP Charger

MP3 Charger

Toiletries (Face/body/hair/make up)

2 pieces of face masks

Vit C tabs

1 pair of jeans

1 pair of shorts

3 tops

1 dress

undergarments
PASSPORT!!!

Check back later. :)