Riri surprises me, over and over.
First, she cut off her long hair to a short pixie crop. Next, she allowed boyfriend Chris Brown to hit her, sued him and then forgave him. This time round, her latest single, "Russian Roulette" exudes a dark and depressing vibe (looks a little SM to me too..). Well, we all know how Russian Roulette is played. Somebody gets hurt, somebody dies...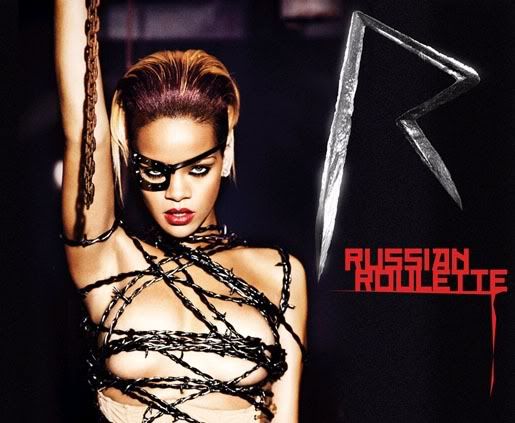 I'm a little excited for her brand new album, "The Wait is Ova". C'mon, Riri, why are we waaaaiting?